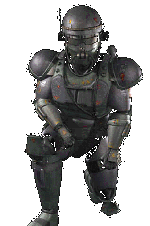 Infantry is the up and coming release from the SubSpace programming team.
Since Infantry has not yet been released, this website is just a format setup until content becomes available.
Until that time check out Harmless Games Infantry site, from the creators, and for the latest faq's, news and message boards, Infantry HQ is he place to go. Additional Infantry information can be found in the links section. Below are screenshots released by the games creators (warning, large files).