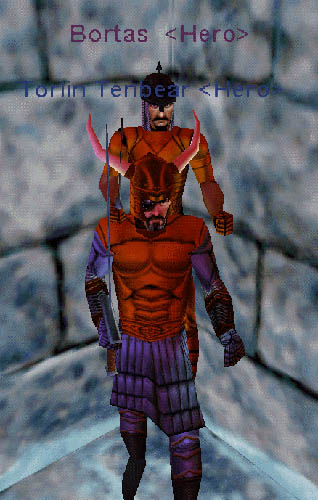 Torlin graciously gives a tuckered out Bortas a piggyback ride.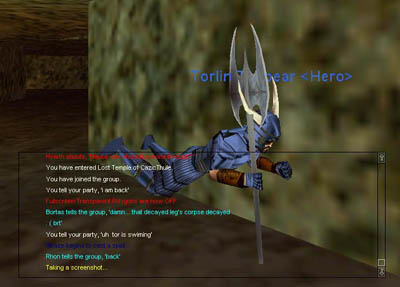 Mog calls GRENADE!... look at Torlin duck for cover! (With his batman ax).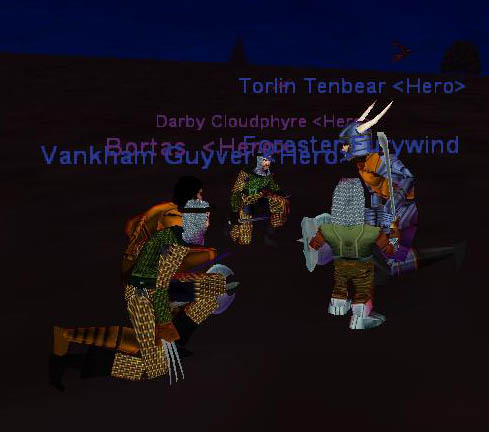 Torlin calls a huddle for the game plan.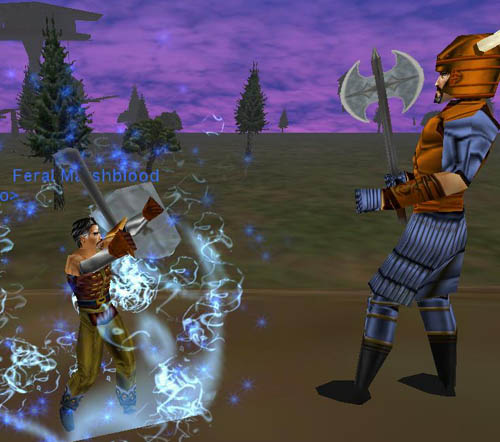 Feral pays homage in spells (no Feral, he said TELEPORT!).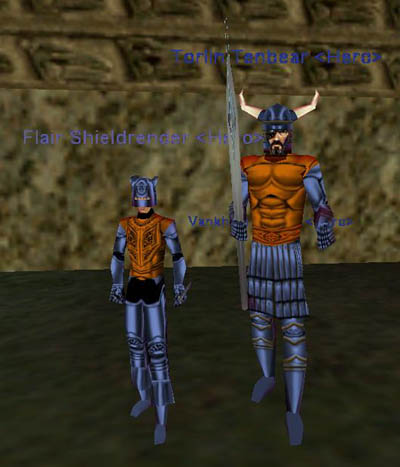 Torlin and his runt son (reminds me of the movie "Twins").